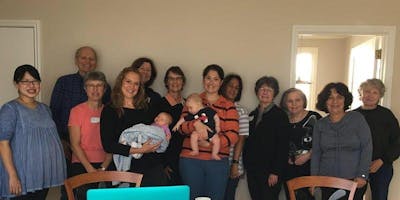 DemActionSF - West Portal Phone Bank & Postcards
Monday, October 21, 2019 from 1:00 PM to 4:00 PM (PST)
More Information →
In partnership with Sister District SF and Swing Left SF.
This event features your choice of calling or postcard writing.

Phone Banking: 
- We are calling registered voters in Virginia to support Sister District SF candidates John Bell (VA13), Phil Hernandez (VA100), and Karen Mallard (VA84) in the 2019 elections 
-We are calling registered voters in Virginia in support of Larry Barnett (VA27) and other candidates
- We are calling Virginia on behalf of Reclaim Our Vote to increase voter registration in those states. 
- We are calling Arizona to ask people to register for PEVL-Permanent Early Voting (voting by mail)
- We are calling Arizona to update voter registration and to ask targeted voters to re-register if needed.

Postcards: 
-We are writing to voters in Virginia on behalf of multiple candidates
-We are writing to women in Colorado to vote Pro-Choice
**Spanish Speakers*** We are writing people in Duncan Hunters district asking them NOT to vote for him

We're open from 1–4pm; feel free to stop by at whatever time works best for you. Don't worry, if you've never phone banked before we will train you on-site.


Bring your charged cell phone, laptop and earbuds (with a mic) if you plan to call. Bring a pen if you want to write postcards.
Space is limited, so please RSVP ahead of time. The specific address is provided upon RSVP. We have plenty of free street parking and the area is easily accessible by public transportation.

If you have any questions or comments, we'd love to hear from you: info@demaction.us