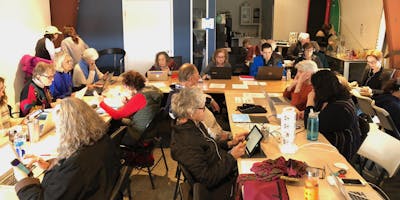 DemAction Marin - Sausalito Training: How To Talk To Voters So They'll Listen, and Listen So They'll Talk
Sunday, August 26, 2018 from 1:00 PM to 3:00 PM (PST)
More Information →
Join us for a workshop with author Julie King who wrote How To Talk So Little Kids Will Listen. She'll help us connect better with voters. Nobody likes being told what to do--it interferes with what we're trying to communicate as well as our ability to listen.
This training builds upon Kathi Walsh's Motivational Interviewing Training.
Space is limited, so please RSVP ahead of time.