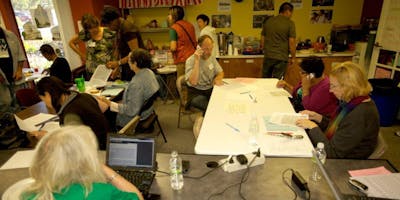 DemAction East Bay - Berkeley Phonebank Help Flip Michigan Blue
Sunday, September 23, 2018 from 12:00 PM to 3:00 PM (PST)
More Information →
As we saw in 2016, as Michigan goes, so goes the rest of the country. Join our phonebank to GOTV in Michigan, a state with more registered Democrats than Republicans; let's make sure everyone votes!
September 23, Sunday- 12:00 noon - 3:00pm, South Berkeley near Berkeley Bowl. Street parking. 1/2 mile to Ashby BART.
Location provided on registration.
Please bring:
• a charged cell phone
• a charged laptop or tablet
• a pair of headphones/earbuds
• charging cords just in case