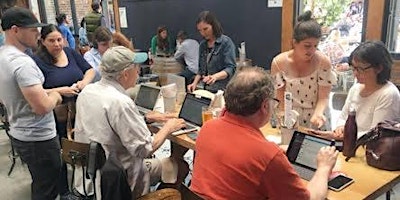 DemAction East Bay - Virtual Phone Bank: End Voter Suppression with Caryl
Sunday, June 21, 2020 from 3:00 PM to 5:00 PM (PST)
More Information →
Phonebank to END VOTER SUPPRESSION IN BATTLEGROUND STATES
Due to the Corona Virus- we are going virtual! Make calls from HOME to crucial swing states to fight voter suppression. We will call to help register voters and re-register voters of color who have been kicked off the voter rolls.
We will guide you in making calls at home- with technical support available to you via phone or videoconference.
How it will work: Your host will call you a few minutes before the phonebank to check and see if there is anything you need.
Your trainer will be available to you on a Zoom conference via a link we will send. You don't have to have your own account. Or your trainer can help you via phone. Once you sign up, we will send more information about the training.
To call, you will need:




• a charged laptop or tablet  or desktop computer
• a charged cell phone
• a pair of headphones/earbuds




• charging cords just in case





RSVP now!