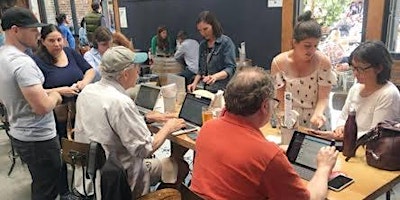 DemAction East Bay - At Home Phone Bank: End Voter Suppression with Jen
Saturday, April 25, 2020 from 1:30 PM to 4:00 PM (PST)
More Information →
Due to the Corona Virus- we are going virtual! Make calls from HOME to crucial swing states!
We will guide you in making calls at home- with technical support available to you via phone or videoconference.
Help reclaim our country! It's time to start calling to build support for Democrats to win in 2020, including helping disenfranchised voters to register. Join us - we will help you get started and support you in making calls.
If you sign up, we will not only give you complete instructions on how to do this from home, we will call you and help you do it.
To call, you will need:




• a charged laptop or tablet or desktop computer




• a charged cell phone




• a pair of headphones/earbuds




• charging cords just in case





RSVP now!